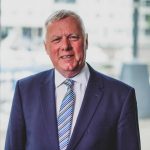 President
Steve Hartwell is President of GlobalStar Travel Management and is responsible for the day to day running of the business and the Global Executive Management Team. Steve has many years' experience in the travel industry and in particular the Business Travel sector having spent a number of years with American Express working specifically on multi-national Global Accounts. Steve has been Managing Director of two independent Business Travel companies based in the UK and has a significant background in Management Consulting specifically in the travel industry.
Steve's vision is to develop GlobalStar into the leading Travel Management network organisation and the development and growth of consolidated Global or Regional Travel Management Programmes. GlobalStar is well placed to achieve this and has implemented processes and procedures that will add value to the traveller experience and reduce costs significantly for the company all of which are relevant in today's market conditions.
GlobalStar has laid its foundations with its innovative technology and is now prepared to lead the way in Global Travel Management solutions and programmes.