Travel Programme
Global programmes that really work locally
Using a travel management company can help you save time and money, regardless of the size of your business.
We design bespoke travel management companies for SME's through to large multinational companies and our experience of travel programme management has shown that organisations can achieve best-in-class incremental savings up to 25%. These saving are generated as a result of:
Better cost control – improved economies of scale

Process improvement – integrated technology delivers the best deals and service

Highest service delivery standards – consistent service around the world

Improved buying power – consolidated data and leveraged buying power

Increased traveller security – on demand traveller tracking and crisis management
No matter the strategy or business, in order for it to work, it must be tailored to suit different market conditions.
Travel is no different. With the local knowledge and expertise of our partners, client global programmes are tailored to reflect local markets and to achieve a 'buy-in' from local personnel.
Our philosophy is simple and we stand by it – Go Global. Stay Local. It is this philosophy that allows us to deliver corporate travel management services that enable you to reduce cost, increase efficiency and maximise traveller wellbeing, whilst fulfilling their global business travel needs.
We manage your air programme to increase compliance and drive savings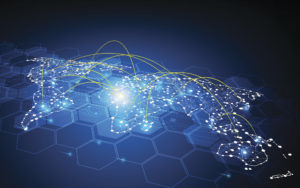 GlobalStar guarantees to find the most suitable air fare available at the time of booking including GDS, Low Cost Carriers, Consolidator Fares and Web Fares.
Using global, regional and local airline deals, together with client negotiated rates gives us a wide range of unique specially-negotiated deals wherever our clients need them. In addition, we negotiate value added benefits such as priority boarding, preferred seating and upgrades.
To enable us to offer the best fares, we utilise:
A global fare finding tool – to realise significant savings for our clients. FareStar is GlobalStar's ground-breaking tool, allowing our travel agents to search our entire global airfare database with fares from any country and on every GDS, offering our clients increased savings. FareStar allows all GlobalStar clients to benefit from wider selection of seat inventory, take advantage of measurable savings and access better fare options. All in all offering our clients a rare opportunity to control global expenditure on travel from any of their locations.
Non-GDS content aggregators – allowing us to integrate Low Cost Carriers, Consolidator fares, Web fares and non-GDS hotels, giving us increased booking efficiency and reduction in travel programme leakage, reducing travel programme cost.
With a huge range of carriers, including low cost carriers in our programme we are confident we can offer our clients both exceptional choice and value for money.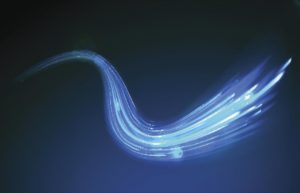 We leverage our global buying power and the strength of our relationships
Global Hotel Programme
We believe that a comprehensive hotel programme should be the cornerstone of any travel programme, ensuring your travellers stay only in approved hotels at the best possible rate. By offering a wide range of hotels across the world, we guarantee to place all travellers in policy-compliant properties regardless of location and at highly competitive rates.
The GlobalStar Hotel Programme offers access to nearly 35,000 hotels in over 5,000 cities across 161 countries. Through our group we book over 5 million room nights per annum and this gives us superb buying power, which will directly benefit you through our excellent partnerships with the major hotel chains worldwide. As a result, we are confident we can offer the GlobalStar clients excellent value for money as we receive discounted rates plus additional value-added services such as free breakfast, Wi-Fi, and other amenities at many of our hotels.
Client Hotel Programme
Our Account Managers continually monitor and analyse your date to see whether you have the right volume and concentration of room nights to allow a bespoke hotel programme based on your name and your volumes. Your Account Manager will work with you to undertake vendor negotiations following our proven process:
Gather transaction data (room nights) from current TMCs, card spending data, and expense reports
Build market profiles (categories, geographical locations, etc.)
Translate travel policy into potential suppliers by market
Prepare and publish RFPs using online tools
Determine amenity values, and target rates
Negotiate rates
Publish obtained directory and open rates in the booking tools and GDS
Set up base and policy coding into online tools
Whenever the traveller makes an inquiry, our travel agents will offer the rates from the preferred vendor as well as those of GlobalStar's affiliated service provider. This way, it is possible for our clients to select the options based on availability, product and price.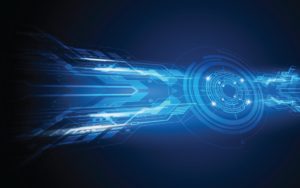 We implement managed ground transportation programmes to drive savings in excess of 9%
A solid ground transportation programme is key to maximising savings, managing T&E and optimising traveller tracking and security. GlobalStar offers car rental, limousine and taxi services to complement our clients' travel needs in all locations.
In addition to our own negotiated contracts, we are able to work with any negotiated deals our clients have in order to offer both cost effective and policy-compliant solutions at all times.
Fully mandated, a ground transportation programme will offer savings, traveller security and policy compliance – all key to a successful travel programme.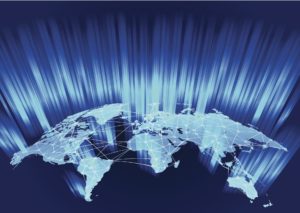 We provide the "white glove" service for your Very Important People
At GlobalStar, we understand the importance of ensuring VIP travellers receive the best possible standard of service. Our strength is our ability to tailor a VIP programme to our clients' VIPs with the complexities, needs and demands this class of travellers have.
Throughout our locations we can offer VIP services tailored specifically to your needs, provided by specially-trained and experienced agents. GlobalStar does not have a fixed list of services available for VIPs, as we prefer to tailor our offering to our clients' individual needs.
We are confident we have the skills and ability to service your VIP travellers with the level of assistance they require.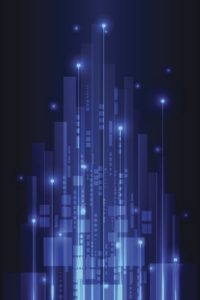 We will help you control one of the largest expense categories
In business people generally travel for a meeting, so we believe that meetings, events and transient travel should all be managed in one seamless consolidated service.
By consolidating all aspects of your travel, meetings and events programme into one, easily managed programme you benefit from our trademark high standards of service provided by staff familiar with your travel programme and backed by a comprehensive SLA.
Whether it's a small-scale meeting or a large-scale global event we offer end-to-end meeting and event management services and we use our flexibility, technology and expertise to work with your objectives. With specialist teams throughout the world we provide the highest levels of professionalism, to help you create valuable meetings every time.
For small to mid-size meetings our experts will work with you to maximise your own internal meeting space, or source, negotiate and secure external meeting venues that meet your objectives. Our services include: venue finding, event marketing, delegate registration, travel, housing, transfers, meals, social media, onsite tools, mobile apps and data analytics.
For the larger events, conferences and road-shows, we work seamlessly to achieve your vision and make your event a memorable experience. From idea development and conceptual design, all the way through to management, implementation and analysis we have it covered. Our core services include: concept development, logistics, budget planning, creative design and marketing, registration, food and beverage, sponsor and exhibitor coordination, surveys and feedback.
Whether you are looking for a single service, help in a few areas, or a complete meeting management package, we are here to help.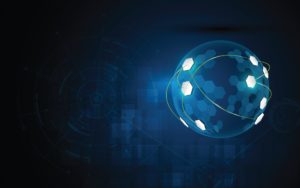 With SecureStar we protect your most valuable asset – your employees
GlobalStar's primary concern is to protect the safety and security of your travellers. Unforeseeable events such as sudden changes in weather conditions, political and social instability can all impact travel and prevent your trip from running smoothly so keeping your travellers informed about industry issues, health and security risks worldwide and potentially undesirable travel conditions is a responsibility we take very seriously.
At GlobalStar, we believe that keeping your travellers informed and safe is of vital importance and have developed SecureStar to support this key part of your travel programme and we provide you with all the necessary resources in order to cope with these unexpected situations.
SecureStar is backed by third party providers including Anvil and International SOS, who provide all aspects of traveller tracking and security using TravelTracker for automated tracking and communication with travellers at all times. Whether your travellers are affected by a one-off event, or ongoing issues in your key locations, risk management and traveller tracking should be considered of high importance and handled expertly. Through SecureStar, we are confident we can offer your travellers peace of mind.
News updates via our global portal
Custom alerts selected on your personal criteria
Traveller tracking and 'find my traveller' reports
24/7 emergency support for flights, accommodation and ground transport
Advice and support for medical and repatriation services
It doesn't stop here, having a comprehensive Risk Management Plan in place is key, so we work with all of our clients to ensure a plan is in place that includes the following elements:
Allocation of management responsibility
Procedures description for all travel services
Important telephone numbers
Identification of essential operating equipment
Procedures for a minor incident
Procedures for a major incident
Details of relocation addresses