International Travel House
GlobalStar India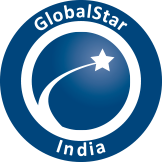 In India, GlobalStar is represented by International Travel House, Ltd
International Travel House Limited (ITH), is an associate company of ITC Limited India's foremost private sector company with a turnover of US $7 billion.
ITH was established in 1981 and was the first listed Travel Company in India. It is a complete travel management company offering a diverse range of services which include corporate travel, air ticketing, car rental, destination management services, leisure holidays, MICE, hotel travel counters and foreign exchange.
ITH has a significant footprint in India with a network of over 40 Travel and Car rental offices in 17 cities . ITH is ISO 9001:2008 certified and has earned an enviable reputation for delivering excellent service quality and providing customer satisfaction, superior shareholder value and is an employer of choice in the Indian travel industry.
Recognised by IATA ; Approved by Department of Tourism, Government of India ; Member of leading trade associations e.g. ASTA, CII, FICCI, PATA, TAAI, IATO, and FIEO
International Travel House GlobalStar India Service Offering
Business Travel
ITH is a leader in the corporate travel segment in India. We offer end to end travel management solutions for our corporate clients based on Spend Analysis, Booking Behaviour minimising cancellation and optimising use of travel budgets. We service most of the Fortune 500 companies in India
Car Rentals
ITH has pioneered car rental services in India and owns & manages a fleet of over 1,500 cars. Our car rental services include super premium to standard offerings in both chauffeur driven and self drive options.
MICE
The Conference Management Services cell handles Meetings, Incentives, Conferences, Exhibitions and Events of any scale, for both domestic and international markets.
Luxury Holidays
At ITH we create more than luxury holidays, we create personal bespoke journeys with every need catered for.
Travel Related Services
A specialised team provides excellent services in travel related needs like meet & greet, ground services, visa related services, travel insurance and ticketing.
Foreign Exchange
ITH offers highly competitive and flexible services in foreign exchange for business, leisure, and MICE.
GlobalStar has representation in over 55 countries
Working only with the best in the business, GlobalStar is made up of a network of hand-selected, highly experienced and skilled Travel Management companies that meet our stringent entry requirements and share our passion for delivering the highest levels of customer service.
Click on the map to view all locations on the main GlobalStar website and find out more about the organisations that we work with across the globe.
International Travel House Key Personnel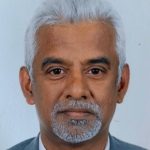 Bhagwateshwaran Hariharan
Managing Director
Mr. Bhagwateshwaran Hariharan (57), was appointed as Managing Director of the Company with effect from 1st May 2020. ITC Limited (ITC) has deputed the services of Mr Hariharan, to the Company.
Mr. Hariharan has been associated with ITC since 1986 and has rich and immense experience of over 32 years in the field of marketing. An Arts graduate, he began his career with Nestle India Ltd. in Sales & Distribution for two years. After he post graduated in Management, he joined ITC-Welcomgroup as a Marketing Management Trainee.
Over the years, he has handled a wide range of responsibilities encompassing Sales, Electronic Distribution, Product Development and Brand Management. He assumed charge of the Sales & Marketing function of the Hotels Division of ITC in 2003.
His last assignment was as the Managing Director of Landbase India Limited (LBIL), wholly owned subsidiary of ITC, since December 2016. LBIL owns and operates the Classic Golf & Country Club, a 27-hole Jack Nicklaus Signature Golf Course. It also owns 'ITC Grand Bharat' – a 104 key all-suite luxury retreat which is located next to Golf Course.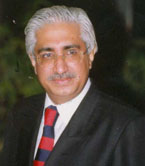 Nakul Anand
Chairman
Nakul Anand (63), has been a Non-Executive Director of the Company since 6th January 1998 and was appointed as the Chairman of the Company effective 21st March, 2009. He is also an Executive Director on the Board of ITC Limited and holds responsibility of the Hospitality, Travel & Tourism and Lifestyle Retailing businesses of ITC.
An Economic Honours Graduate from the Delhi University with an AMP degree from the Bond University, Australia, he joined ITC Hotels' Management Training Programme in 1978. He has also served as the Managing Director of erstwhile ITC Hotels limited during the period 2003-05. In a career that spans close to four decades, he has been acknowledged in the hotels and tourism industry for his vision and commitment. leveraging the significant learning of sustainable excellence within ITC, he led the team at ITC Hotels to pioneer the concept of 'Responsible Luxury' in the hospitality industry, securing LEED® Platinum certifications for all ITC premium luxury hotels. He has formulated value-based strategies to create a unique quality control model. His dynamic leadership and passion for the business is recognised and acknowledged by his peers. He has been a past President of the Hotel Association of India and past Chairman of the CII National Tourism Committee. He is presently a Member of the National Tourism Advisory Council constituted by the Ministry of Tourism, Government of India, Chairman of the Federation of Associations in Indian Tourism & Hospitality and a Member of the Executive Committee of the Hotel Association of India. He is also a Member of the India-Sri Lanka CEOs Forum, Council Member & Executive Committee Member of the National Culture Fund, Ministry of Culture, Government of India, and a Member on the Board of the International Tourism Partnership.
If you'd like to find out more about GlobalStar or ITH, please get in touch. You can use the contact form opposite or the following details:
Address: T-2, Community Centre, Sheikh Sarai, Phase-I, New Delhi-110 017
Phone: +91 11 26017808
Email: india.ith@globalstartravel.com
International Travel House