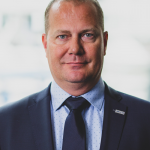 Executive Director | Marketing & Partner Recruitment
Mark van Iersel is the Executive Director of Marketing, Partner Recruitment and Partner Development with GlobalStar Travel Management. Mark manages both the internal and external marketing opportunities for GlobalStar. Additionally, Mark is responsible for the recruitment of the right partner companies for the network and the further development of the partners in general with the help of the Regional Partner Development Managers.
Mark holds a degree in International Marketing Management from the University of The Hague and has been working in the travel industry for over 20 years. Before joining GlobalStar Travel Management in 2006, Mark worked 6 years for ATPI where he was responsible for Marketing and International Business Development.
In 2006 Mark joined GlobalStar as Regional Manager for the EMEA region resulting in significant experience working with GlobalStar and its partners. In this period Mark realised growth in the network by recruiting and training new partner companies throughout the EMEA region. Mark is hugely motivated to get the GlobalStar marketing proposition out to the market place with the help and possibilities of the partners in the network.